Hitting the Slopes and Staying Dope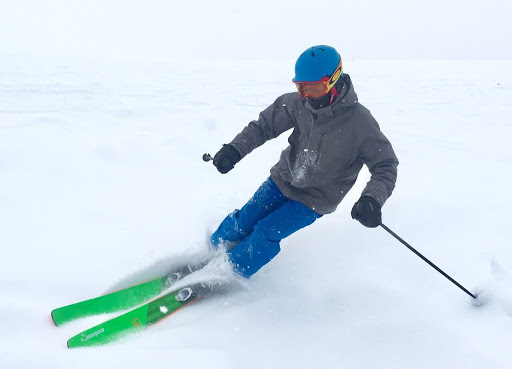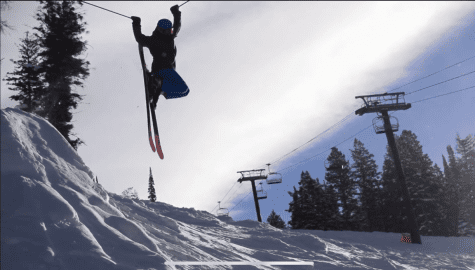 Calling all skiers at MHS, check out these sweet ski tricks from some pretty cool people. Junior, Ian Johnson, and Junior, Grant Nabaum, share some pretty fresh tips and tricks for skiing this season, as well as some good advice for new skiers.
Everybody has to start somewhere when learning to ski, and for Johnson it was in the surreal, pretty state of good ol' Wyoming.
"I first started skiing when I was seven or eight years old in Teton Village," Johnson said.
Anyone planning on hitting the slopes this winter season, should try out a trick called the Worm Turn.
"The Worm Turn is where you go on the ground, get on your stomach, and then flip over," Nabaum said.
Don't be shocked if Nabaum totally wrecks you out on the powder. In 2016, Nabaum started skiing and seems to be very skilled and knowledgeable when it comes to his tricks.
"I know a bunch of grabs, 180s, 360s, and even a combination of all of those," Nabaum said.
To name a few tricks that Johnson knows how to do are: 360s, tail-whips, tail-grabs, and a trick called the spread eagle. Johnson would also suggest that new skiers try out the Worm Turn as well.
"I'd recommend they'd try out the worm turn which is a trick where you basically lay back on the snow while you're moving, roll over, and then jump back up onto your skis," Johnson said.
If you are even interested in skiing, Nabaum advocated that new skiers try cross-country, skate, or even just beginning to ski on a flat surface.
"I would recommend cross-country skiing, it helps a ton. I would also recommend skate skiing on a flat surface and then going downhill skiing from there," Nabaum said.
Johnson shared some encouraging advice to all skiers anywhere:
"Shred the gnar dudes," Johnson said.