Cheer and Basketball Senior Night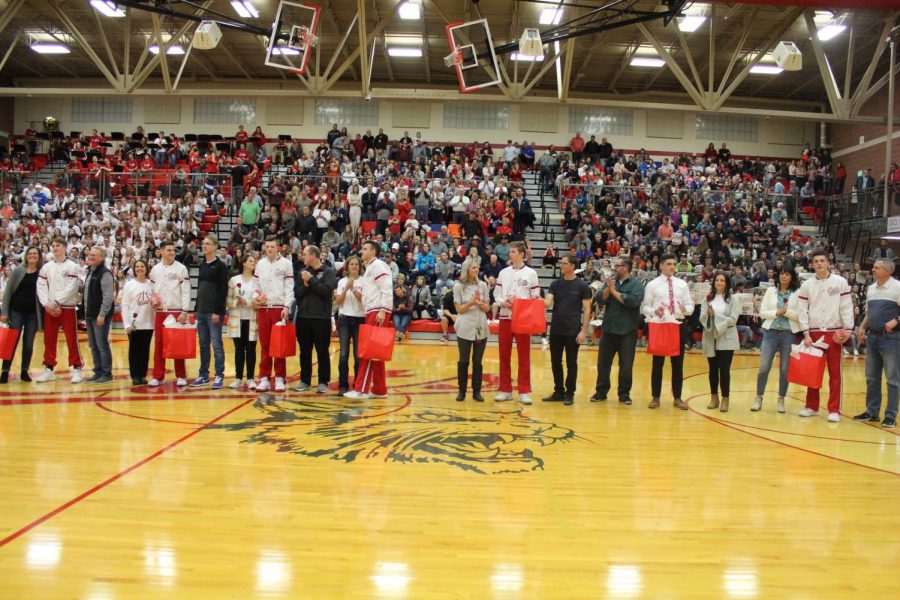 Hudson Skinner, Reporter
February 18, 2020
 Tons of kids have had this once in a lifetime experience. The seniors at MHS experienced this moment and this is how they felt. 
"It's weird, I've always watched everyone else on their senior night and it never felt like my time would come," Senior Carson Downey said. 
Preparation for senior night can be stressful but exciting.
"It is even more exciting that it's a rivalry game but it's important to stay focused and to not let senior night distract us," Downey said. 
"Pretty good, and exciting to finally be here. It's crazy too. Growing up, we always imagined playing Rigby at home, and this year it's on our senior night, it just amplifies the whole experience," Senior Mark Williams said.
Every player has their own way of preparing for each game.
"Go through the game in your head beforehand so when it starts you've already played, and it's important to remember that Rigby is a good team," Williams said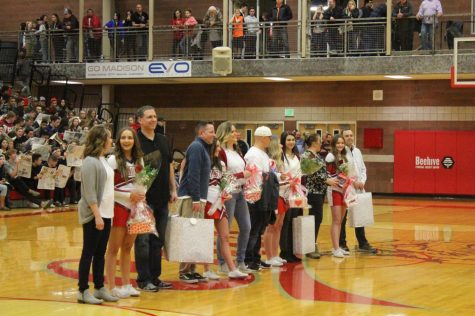 The cheer team has its own seniors too. They were beyond excited for this event. Their biggest concern is to look good and do good.
 "We have been waiting for this moment forever, felt like this moment would never come but now it's here." Senior Piper Hogue said.