Season in the Snow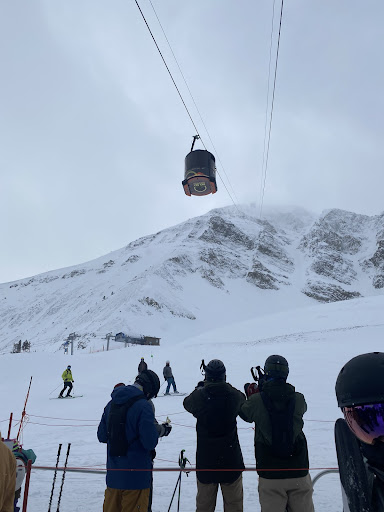 As the snow has been getting deeper, the Ski and Snowboard Club are in full gear as they prepare for their trips. This year it will be just a little bit different however; the club has a new leader. When Junior Halli Angell and her mother heard that the club was ending, they knew they couldn't let that happen.
"Let's take it over," Kendra Angell said.
Every year the club travels down to Montana and stays at Big Sky Resort. Angell snowboards and her mother skis. 
"We skip a Friday of school to drive down, sleep that night at Big Sky, and then we ski and snowboard on Saturday," Angell said. 
Senior Will South has been snowboarding in the Ski and Snowboard Club for seven years. South enjoys going on trips with his friends and going on the lifts and runs. 
"I'm especially excited to stay at the resort with all my buddies, it's always a good time," South said.