Journalism trip to Philadelphia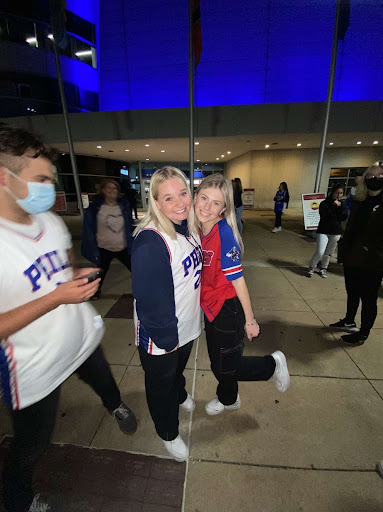 MHS provides many unique opportunities for students, one of these is going on fun trips! Last week, November 10-14, MHS journalism students got to go to Philadelphia.
Senior Kennedy Klingler went on the trip and shared some of the fun things they got to do.
"We were able to go and see where the constitution was signed, and the liberty bell. We also got to see the Rocky stairs and there was also an awesome museum, I could've spent hours in it," Klinger said. "Another thing I liked was the Reading Market next to our hotel, it had probably 70 different places to eat and get souvenirs."
While on the trip the students were challenged and asked to do things out of their comfort zone. Senior Jackson Hawkins shares what he did while in Philadelphia.
"At the journalism conference we were split up into different groups, I got the group that went to go interview people on the street and write a story about them. It was a very interesting experience meeting random people in a marketplace and interviewing them, but it was fun," Hawkins said. "My favorite part was definitely meeting a bunch of new people and making friends with people from all over the country, as well as getting closer to people at Madison."
Going on school trips allows students to be with their friends, but also make new ones. 
"My favorite part of the trip is hanging out with people I wouldn't normally have a chance to hangout with, and getting to know them, " Junior Hyrum Allen said.