The Fiddler on the Roof Preview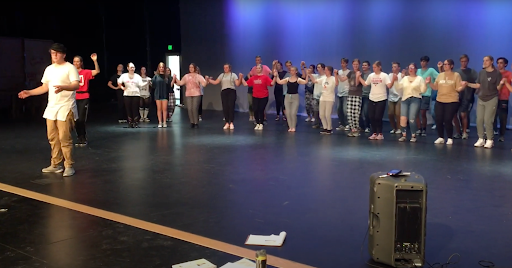 Here at MHS, our drama department puts on an amazing musical every fall. This year we will be performing the musical, The Fiddler on the Roof. It follows a man named Tevye and the village of Anatevka throughout their lives.
"I've liked it a lot, there's honestly no better feeling than the beginning of a musical especially if you've been in musicals before because then you know the feeling at the end and you can look forward to that feeling of it all coming together and seeing everything we've built together onstage. It's been very fun and it's very interesting for me because being a lead is very new to me. I've only ever been a named role in one other play at this school. At my old school, I was the lead in James and the Giant peach. At this school, it's been different so it's been very cool to be recognized and known by everybody in the play. It's been very fun and awesome to get close to all of you in the play," Senior Trynn Oliphant said.
Being in a musical is one of the best ways to get to know other people, but putting on a performance this big is no easy task, it takes both time and money.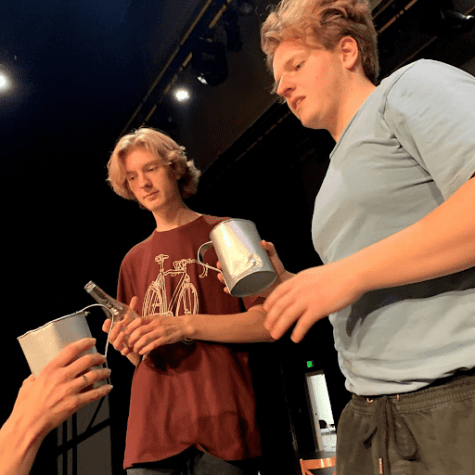 "Come see it, we would love for you guys to come and show your support. Well, with covid, it's really hard for us to get the financial needs for the drama department, so it would be great if everybody came and showed their support. This is our show and it's going to be really fun and we're excited," Senior Adee Bone said.
Being part of a musical is a really fun experience. Not only is it fun to be a part of the performance, but it is also a blast watching it. Senior James Christopherson, the man playing the part of Lazar Wolf has the same opinion.
"It's a lot of fun, in this specific play we get to learn a whole bunch of new fun things. Our dancing is really fun to learn and our music is also fun," Christopherson said.
I can tell you right now that this performance is going to be a lot of fun, but what is the biggest thing these actors are looking forward to?
"Applause, there is no greater feeling than running out on stage and everyone is clapping and you know it's for you. It's a rush that generates a feeling of euphoria that I don't think you can find anywhere else," Oliphant said.
Applauding the actor onstage is the best way to show your support for all the work that has been and is going to be put in this play.
"Come to the show, It's gonna be a great time, there's a lot of work that goes into a musical and there's a lot of planning and production so come see the show and have a great time. You never have a boring time at a show if it's done well and I think this one is gonna be done very well," Oliphant said.