The Sweetheart's Dance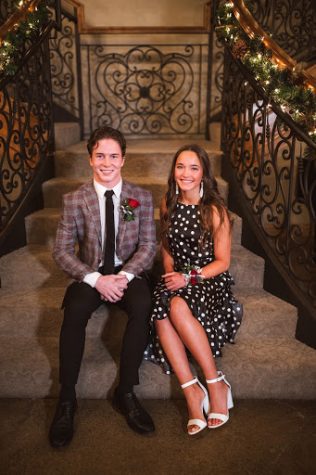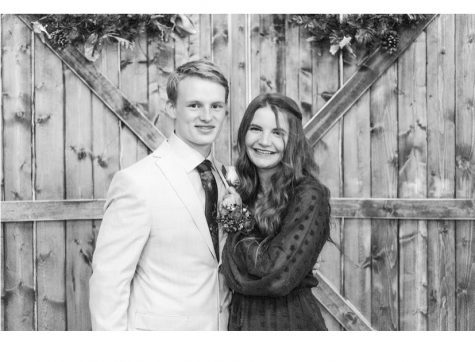 The Sweethearts dance was February 13th and it was done by all the MHS cheerleaders. There were a lot of people and many different dates. The schedule for most of the dates is as followed: day date, lunch, pictures, dinner, and of course, the dance.
"I went to the dance with Isac Hill. For the day date we went to Leo's Place which is this arcade in Idaho Falls. We had a competition with the other couples to see who could get the most tickets too. It was such a fun date. We ate and then went home to get ready for dinner and pictures with friends. The actual dance was so much fun. The music wasn't the best but dances are what you make them. It was one of the best dances I've been to just because I had a good attitude," Junior Marley McNair said.
For one group, the dance wasn't the final ending for the day. Even without going to the dance simply hanging out with your group can make the day and night a blast.
"I took Carson Porter and we went sledding at 7n Ranch up by Heise. Kalaya Goodman and I sledded down and took out a kid three times. It was so fun and we raced each other down the mountain against the boys. The girls won because we're better. Then we got ready, went to dinner and took some pictures. For dinner, we went to Fuji and the server/chef threw some vegetables at me on purpose. It was so funny. We took cute pictures at the Atrium after and then instead of going to the dance we just hung out ended up watching The Bachelor," Sophomore Jessica Bott said.
Overall, the dance was a success and students left the day happier than ever.
"Kenli Twitchell asked me and we went over to a friend's house and had this pancake competition. We took second place for the best looking pancake and then after we went bowling at the college. Then they dropped us off and we met backup and took pictures. Then dinner we went to Alexas house and ate spaghetti and chicken and then after playing air hockey and ping pong. Then we went to the dance and it was a blast I was mainly in the mosh pit. Then after we just went home," Junior Anson Thompson said.