Best Places For High School Kids to Work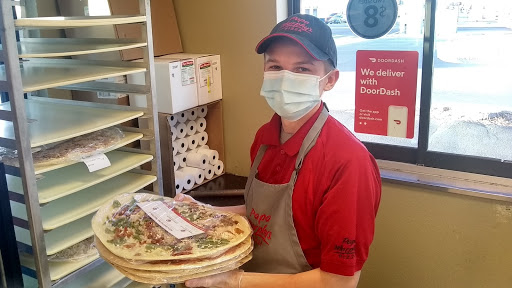 All high school students want money. However, that doesn't mean that high school students want to work a hard job just to earn minimum wage. So what's the best way to avoid this problem? Find a good place to work.
Many high school students have summer jobs. Rexburg Rapids is known to be a great place for students to work during the summertime. It is a great place for these students to work because they can work there in the summer when they have lots of free time, but then they can focus on their schoolwork come September.
"You get paid for a tan line. Just the tan makes it all worth it," Junior Josh Heder said.
Heder likes working at Rexburg Rapids, but it's even better when one of his best friends works there.
"You get to go to the pool for free. You get a sick tan line. You get to teach cute little kids how to swim," Junior Mikelle Dorman said.
Rexburg  Rapids is a pretty popular place when it comes to summers in Rexburg. Being able to cool off on a hot afternoon is something everyone wants to be able to do. The pool is a great way to do that. But it's not the only way. Another popular place when it comes to summers in Rexburg is Karie Anne's.
"I work at Karie Anne's. Honestly it's the best place ever because of the people I work with, the environment, and obviously the treats," Senior Robyn Kingsford said.
Summer jobs are a great way for students to earn money. But there's one problem with them. Students can only work a summer job, in the summertime. So where else can students work? PIZZA! There's always a job in pizza. Here at Madison High School we have a handful of students who work in jobs dealing with pizza.
"I work at Pizza Pie Cafe. The favorite part of my job is that a bunch of cool people work there and everyone's chill and no one ever gets mad at each other," Junior Kent Palmer said.
Pizza Pie Cafe has a few students from our high school which means Palmer isn't the only one working there. 
"I work at Pizza Pie, and I like it because it's so chill. I really like the people that work there. And I eat so much pizza," Sophomore Class President Hyrum Allen said.
For those interested in the preparation of pizzas but not so much in cooking pizzas, Papa Murphy's a great place to work. 
"I work at Papa Murphy's and pretty much the only good part about it is the free pizza. And Kayson. He ate some soggy pizza out of the sink one time," Eddie Richards said.