Destination: Isolation
Brooke Parkinson, Reporter
April 23, 2020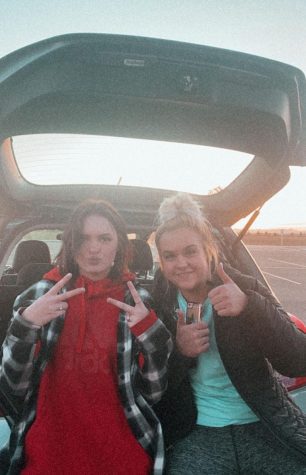 The stay at home order was issued on March 25 ordering all individuals living in the state of Idaho to self-isolate at their place of residence. This will continue to stay in effect till April 30 unless directed otherwise. You're allowed to leave your house for the essentials, like the pharmacy, grocery store, and if you're an essential worker you can return to work.
This order was placed in hopes to protect people from the nationwide spread of Covid-19 "corona" virus. Individuals who have been exposed and not contracted the virus could be a carrier and give it to someone with an underlying medical condition. People who have cancer, kidney failure and any terminal illness wouldn't survive, so law enforcement has been strict on enforcing this for the safety of all citizens. 
Isolation has been brutal for most teenagers, not seeing their friends on a daily basis and having their school activities taken away has been hard for all. We're all grieving this school year, but when there's darkness there is light! 
Students from our own highschool have organized ways to see their friends, but yet keep a safe distance! A group of teenagers gather in the highschool parking lot by the stadium and sit in their trunks with blankets and snacks. This keeps social distancing in place and prevents physical contact. 
"It's really fun to see faces that aren't my family, and it's nice to see my friends even if we have to see each other from a distance," Junior Marianna Weaver said
"I like meeting up with my friends and talking because it grants me social interaction but at a safe distance," Junior Natalie Jensen stated 
This has attracted many teenagers and even parents! You'll see parents stopping in to say hi to their kid's friends and even dropping off treats and drinks! 
"I look forward to this because I get to leave my house, see my friends and it's just overall a party!" Junior Abby Williams stated.