Spur for 90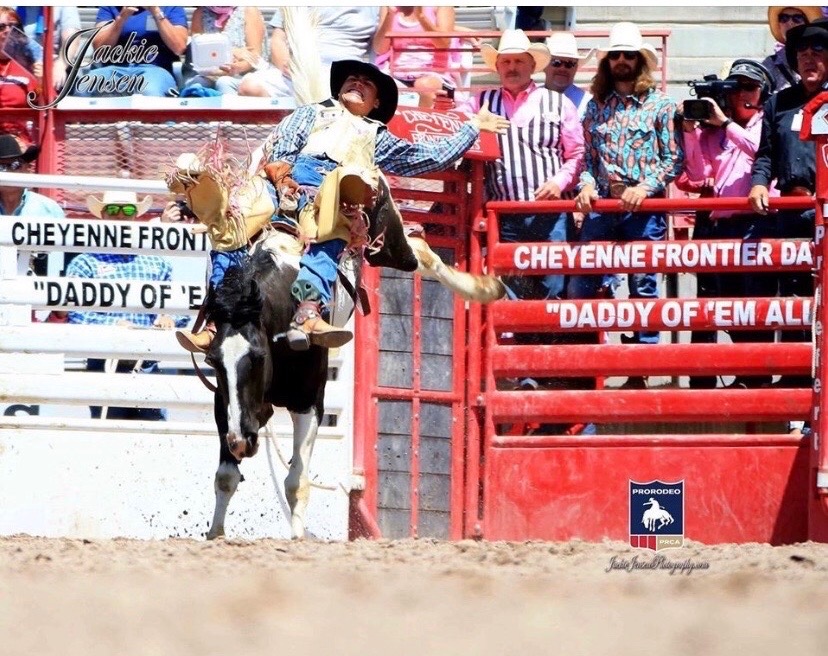 Eden Little, Reporter
December 26, 2019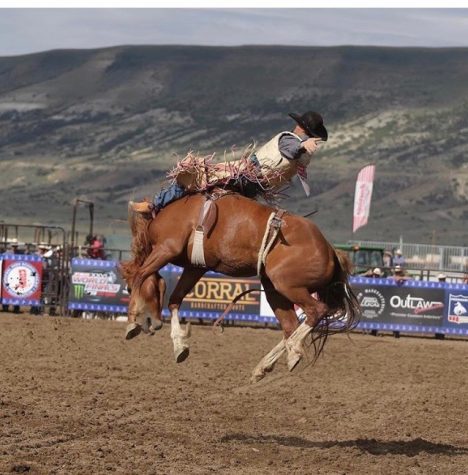 Junior Kelby Schneiter lives for rodeo season. He rides bareback on the District 7 High School Rodeo team. The past few years have been filled with rodeo after rodeo for Schneiter. He grew up across the street from NFR bull rider Garrett Smith and looked up to him as he started rodeoing.   
"I've been riding for about 6 years. Everyone around me did it so I just did it," Schneiter said. 
When he's not riding he's going to school, training and staying in shape. 
"The only thing you can really do during the off season, because there isn't much practice to do around here to do, so you just work out and go back to the basics," Schneiter, said, "you just do everything over and over and over again till it's just muscle memory."
In June of 2018, Schneiter won bareback state champion. He went up against guys from multiple schools around the state to get the win.   
"My biggest achievement is probably winning state last year," Schneiter said. 
Schneiter loves rodeo and the feeling and the push of it. He works hard at what he does and is excited to see where it takes him.  
"I want to rodeo in college and see where it takes me after that. It really tests you. I love the feeling," Schneiter said.