Flashin' Fall Fashion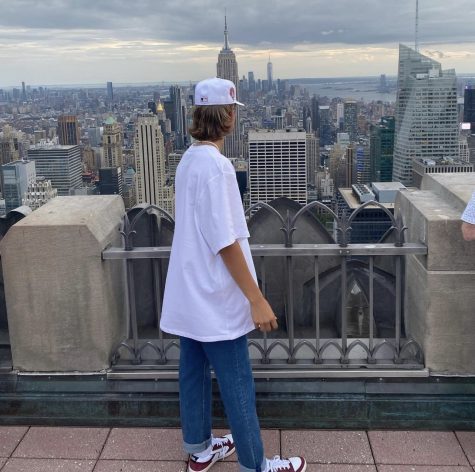 With summer coming to an end, fall is here. Short and tank top season is over and now it's sweater weather, but what clothing do you need this fall to stay fresh and fitted up? MHS Senior Riley Sutton and Senior Kennedy Klingler have some insight. 
 "Key clothing items are sweaters and long sleeves because you can layer them under different items of clothing. This allows you to be fashionable and warm. Puffer vests are also super cute and warm," Klingler said.
Sutton states that oversized hoodies and beanies are must-haves as well. But more important than that is the secret to a good outfit. 
"Shoes always bring an outfit together. I really like converse. They are a go to shoe for me for sure," Sutton said. 
While trying to come up with outfits this fall, it's important that you have inspiration. Sutton suggests that instagram is a great place to find what styles you're into and to get ideas. Klingler adds that it's important that you wear what you feel most comfortable in, but she feels especially strong about one thing: 
"Just no skinny jeans," said Klinger.