MHS Thoughts on the Afghanistan War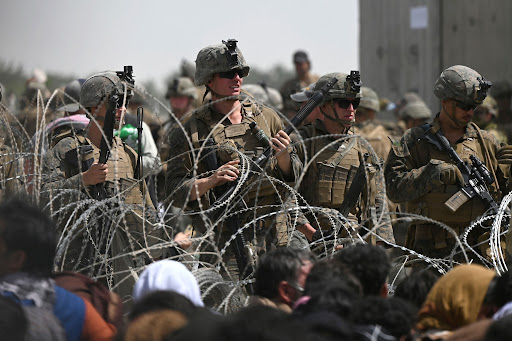 9/11 was a huge part of U.S. history. It began a war that is still affecting us today. After our country was under attack, President George W. Bush was on a hunt for Al Qaeda, the terrorist group that attacked us, and Osama bin Laden, the leader of the 9/11 attacks.
The U.S. invaded Afghanistan and toppled the Taliban government in 2001. Between 2002-2008, the U.S. was defeating the Taliban and rebuilding institutions of the Afghan state.
In 2009, President Barack Obama increased the U.S. troop presence in Afghanistan. President Joe Biden recently started taking out troops from Afghanistan and no American troops are fighting there for the first time since 2001.
The U.S. citizens have strong thoughts on this situation, some agreeing with Biden's decision and others disagreeing on bringing our troops home after America's longest war. MHS students Junior Caleb Mawlam and Junior Cooper Wolfe have strong opinions on this matter.
"Personally I think it's an epic disaster the wa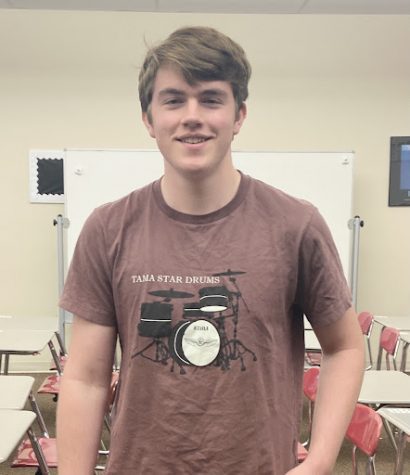 y we pulled out of Afghanistan. We have 2,000 troops in Afghanistan already and 2,000 troops in the United Kingdom, so why would we pull out of Afghanistan if we haven't lost any U.S. marines or anything in the past 1 ½ years," Wolfe said. "I think the way we pulled out where we left behind weapons that are even our own service dogs was a giant disaster and isn't ok."
Although some students think we should have just kept the troops in Afghanistan to keep fighting the war instead of ending it, others think we should've taken them out sooner than we did.
"I think they should've taken a meeting before acting and they should've taken the troops out a lot sooner," Mawlam said.
Wolfe does not agree with President Joe Biden's final decision to take the U.S. out of Afghanistan and thinks we have created a giant terrorist state.
"We have troop stations all over the world, so why would we pull out of Afghanistan where that's the spot we need the most troops, power, and economic stance," Wolfe said.
Mawlam doesn't agree with how Biden handled the whole situation, and thinks he didn't take action immediately because he didn't think it was a big situation and that the Taliban would take up the whole country. Mawlam also thinks that Biden believed there were enough troops in Afghanistan already.
"I think we underestimated the Taliban and we didn't think they would properly take care of the whole country, so I think the action should've been taken immediately to sort out the situation to rescue people as soon as possible but they waited too long," Mawlam said, "For our country, I think it was a poor decision because I think the Taliban may be a threat to America in the future."
Wolfe thinks the aftermath is going to be a terrorist state for years and it's never going to go away.
"We have already seen ISIS attacks there, the Afghan government is going to let them be there for a long time and you have the Taliban there," Wolfe said. "You're going to see a total collapse of the government and you're going to see women's rights completely vanish from that state."