Black Friday in 2020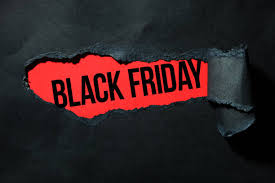 Benson Gugelman, Bobcat Beat Staff
November 23, 2020
Covid 19 has affected a lot of things this year, one of those being Black Friday. 2020 Black Friday will look a little different but it isn't cancelled. 
Many stores this year are switching up how they do Black Friday trying to keep up social distance measures and limiting human contact. Walmart this year is letting customers order online with details for a curbside pickup. They will also be limiting the number of customers in their store to promote social distancing. 
"To provide a safer shopping experience, all Walmart stores will open at 5 a.m. local time on Black Friday for in-store event days. We'll ask customers to form a single, straight line to enter the store. Look out for associates handing out sanitized shopping carts, and health ambassadors who will be at entrances to greet you and remind you to put on a mask," said Walmart's website. 
Many stores will also be closed during thanksgiving day this year. This includes best buy, target, GameStop, Macys, and Walmart. This is to help limit human contact by lessening the amount of hours that each store is open during this crazy time. 
"We are taking a completely new approach to Black Friday minimizing the event-day shopping behavior that is typical for this time of year. As we approach the holidays, guests can feel confident in choosing Target – a safe experience, incredible value, and a differentiated assortment that will help them celebrate the joy of the season." said Target CEO Brian Cornell. 
Lots of businesses are emphasizing their online shopping options. This also means that they are extending the time that the black friday deals are available. 
"First, they are emphasizing their online options, including curbside delivery, Second, and perhaps more important, they are extending their Black Friday sales earlier into the year," said economics professor at Ball State University Steve Horwitz.
Just because black friday looks a little different this year doesn't mean that it's all over. People can still get excited about the extremely low prices and seek out their favorite options even if that means its done online or at a curb.