MHS Shares Some Diverse Opinions about the Upcoming 2020 Election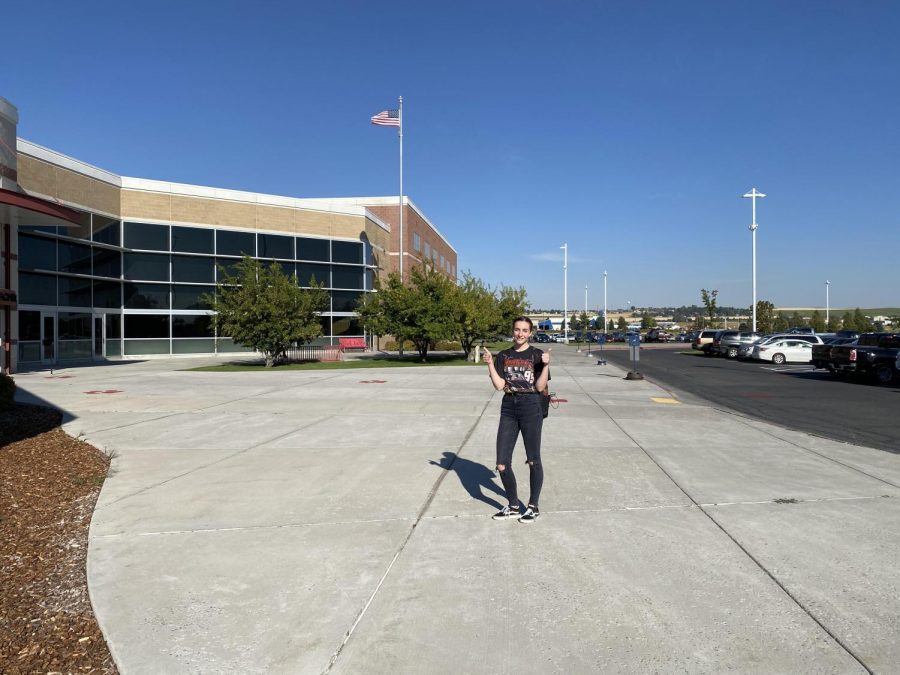 Benson Gugelman, Matthew Jeppesen, Tari Wolcott, and Ariana Vega
September 18, 2020
Faith Maire, a senior at MHS, and Mr. Wills, the Economics teacher, gave their opinions on the 2020 presidential election. 
Voting is important and there can be lots of different opinions and feelings toward having your own voice. Wills has voted in many elections before and is excited to exercise his right to vote again as an American citizen.
"I guess the best word would be anticipation. I look forward to every presidential election every four years, not because there is always one spectacular candidate, but I really feel it's important to exercise my right and obligation to vote," Wills said. 
Maire on the other hand, is 17 years old and is turning 18 just in time for this upcoming presidential election. She is excited to vote but is unsure of either candidate.
"I'm not excited because it's kind of a lose-lose situation, but I do want to vote," Maire said.
When voting for the new president, everyone values many different things. Maire values presentation over policy. She feels as though Biden will be a better face for the country despite the fact that she may disagree with his policies.  
"I think that it's hard to separate the individuals from their policies. Like Trump, I agree with a lot of his policies, however him as an individual and the leader of our country I do not like. And then with Biden it's hard because he's older, so it's harder with his memory issues. He's also a democrat which is not necessarily aligned with my views but I can lean towards him," Maire said.
Wills has a different approach when voting. As an economics teacher, he wants someone to help the country prosper economically. He also believes that Trump nor Biden are the perfect candidates.
"I think neither one of them is perfect. Neither one of them would be my first choice, but I think there's one that has more policy that I agree with than the other," Wills said.