Madison Man Leaders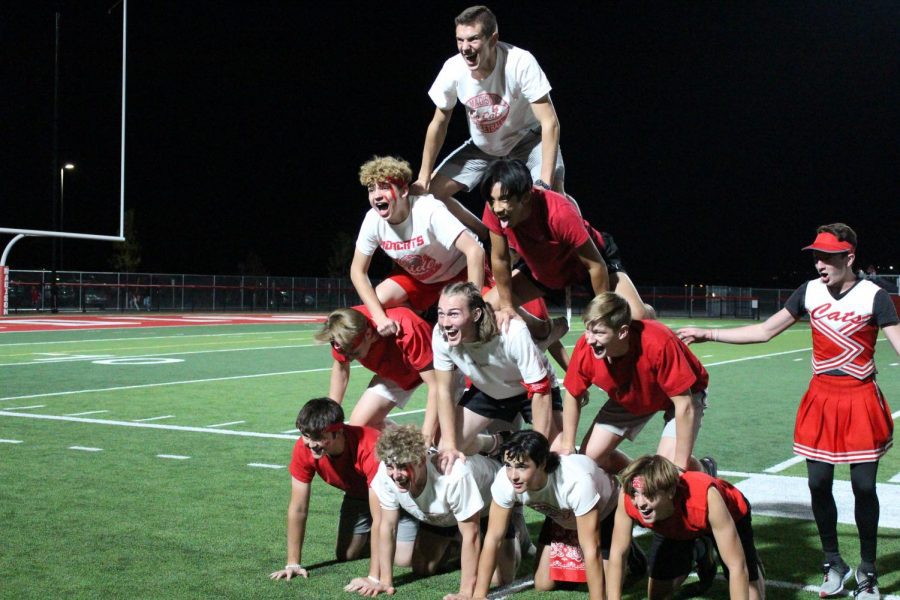 Kailani DeGraw and Zack Le
September 24, 2019
Madison boys take up the role in cheerleading Wednesday night in the new Bobcat Stadium.
The highly anticipated powderpuff game also included the man-leaders cheering on all the Madison girls.
"Stunts, we do cheers, we do some flips," senior Porter Ballard said.
The boys have been putting in practice once to twice a week leading up to this week with Paige Huntsman, Maddie Severn, and Jessie Parker as coaches. 
" I don't think they'll do too bad, we've practiced a bit," senior Paige Huntsman said. 
Homecoming week is a fun time for everyone so come to all the next events this week.
"We just get to chill with the friends, have fun, learn new things," Porter Ballard.