Paxton's River of No Return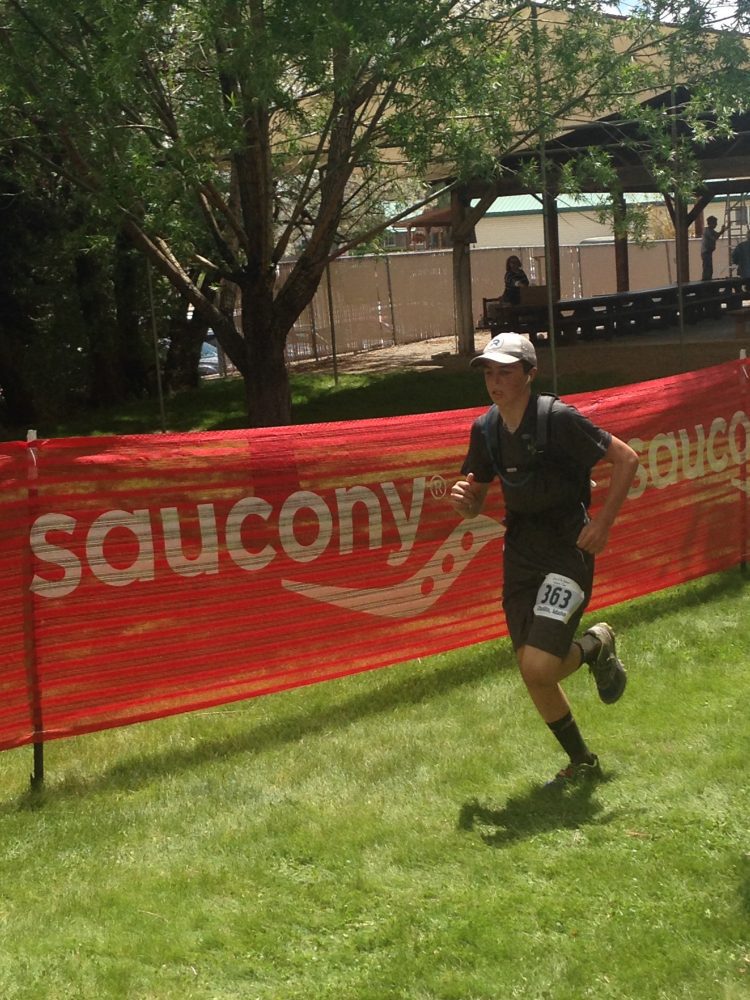 by Jayson P.  Wade
Sports Journalism
Paxton Ingram, a junior at Madison High School, did something that most people dread or never want to think of. Paxton made the choice of running the River of No Return endurance race. There are three race events: 25 Km(15.53 miles), 50 Km(31.07 miles), and 108 Km(67.1 miles). The race Paxton chose was the 50 Km.
Paxtons dad found the River of no Return while on Facebook and brought it up to Pax during the 2015 cross-country season. " I decided that my spring activity would be to train for the 50k," said Ingram.
Training for a race like this takes time. "To prepare for this I asked Coach Barrus for what I should do. I ended up with a 16 week program," says Ingram. This training program would give Paxton upto 50 miles a week. " I was surprised because it was a pretty long race for him to be doing.I knew with proper training he would be fine" says Coach Steve Barrus.
This was the first time Paxton has ever done an endurance race. Ingram just didn't skip doing the half marathon he went bigger than doing a marathon.
The day before the race he wasn't planning to work late, but that isn't how it went. He got up to Challis at midnight. At 4:30, Ingram was awoken by the 108k runners who were just starting their race. Paxton was only able to get four and a half hours of sleep before his race.
From the start of the race to mile 12 there is 2,917 feet of elevation gain. That is 243 feet per mile of elevation gain. "The once fast pace turned into a walk-when-climbing and run-on-flat sequence" says Paxton. The 50km has 7802 feet of elevation gain.
By mile ten he had blisters growing on his feet. Soon he became numb to the race at hand. Miles would fly under his feet without much notice. Finally after three hours of running up hill he came to the down hill. "I would just let my body relax and let gravity do her job." he said.
"Before the race, I imagined the marathon mark would have a significant impact on me. Most people never imagine completing a marathon. However, out on the course, it simply meant that five miles remained to the finish line," says Ingram. After the mile 25 aid station Paxton decided to start listening to music. The music help keep his pace. Each step was placed to the beat of the music.
Mile after mile Paxton finally came down to the last mile. "The last mile felt like the longest. It was like the road was a big treadmill."    
He ran 31.07 miles. He did it in 6:56:01. Ingram took 59 out of 144 runners. After doing the 50 km Paxton keeps running on the high school cross-country team and plans on doing similar or larger races in the future.