What it's like doing track at Madison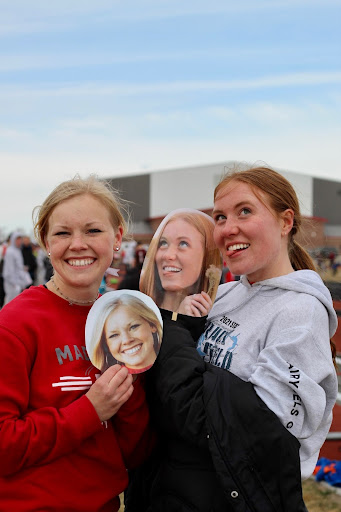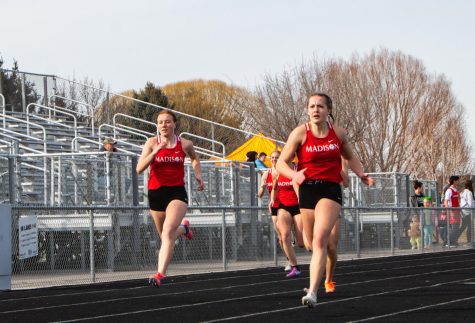 Track is the most enrolled spring sport at Madison with more than 180 students. These students participate in many different events including sprints, long jump, pole vault, and many more. 
Junior Camry Stanford has been participating in track and field since 8th grade. According to Stanford, there is a lot to love about it. 
"My favorite part is that everyone is willing to help everyone when it comes to their events," Stanford said. 
In track, one of the best things you can do to help improve and get better is watching yourself and watching others who are better than you to see what you can improve on. This is one of the thingsStanford has been doing to get better. She looks up to many people. 
"Honestly, I just look up to Carly (Mouser), and AJ (Dawson) the most. I just watch them and watch their form to see what I need to change," Stanford said. 
Senior Clara Thomas participates in many events including the 200m, 400m, 800m, 4x200m, 4x400m, and the 4×800. One thing that both Stanford and Thomas agree on was what an awesome environment track is and how much they like it. 
"Beside Coach Jonson, a person on the team I look up to is Mariah Wilson. She's not only fast but she just does really well during the workouts. She always has a really positive attitude," Thomas said.