The Basement, #1 Music Venue in South Eastern Idaho
   Most people aren't aware that Rexburg holds one of the finest treasures in all of Idaho. Local music venue, The Basement, is a true diamond in the rough. Before being dubbed the #1 music venue in all of South East Idaho they had a few small hiccups.
  "The lease was up, and the landlord didn't want to renew it, so we didn't really have a home anymore," said Riley Bodie, the owner and manager of the Basement. 
   Shortly after closing, a Utah band called The Indigo Waves started a fundraiser to help get The Basement back up on its feet. After a couple months of searching for a space, Bodie found an old haunted escape room in which she transformed into the beautiful basement that there is today.
   "We always do open mics on Thursdays. Fridays and Saturdays are typically just for touring bands, so we get a lot coming in from Utah. We've tried comedy nights and slam poetry before," Bodie said.
    At The Basement all ages are welcome. Bodie explained how they've seen the performers, and audiences vary in age from young teens, to older people. We don't do any alcohol because it's a dry venue, so anyone is welcome.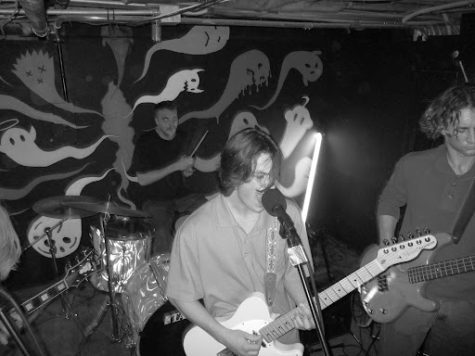 "When people come in and they don't know the bands and then they leave with all of the downloaded music and taking pictures with them and their merch, I think that's the coolest thing," Bodie said after being asked what she loves most about The Basement. 
   From alternative rock, to heavy metal (and much more), there is always something for everyone. Since it is a smaller venue, The Basement makes concerts more personable and intimate between fan and band. When The Basement was nominated number one music venue in South East Idaho, Bodie was very surprised. 
   "It's so freaking cool! It made me laugh because we didn't exist for a month in September, and out of the twelve nominated, we were by far the smallest," Bodie said. She went on to say, "It feels awesome, and it made a lot of the stress worth it."