Running Away With It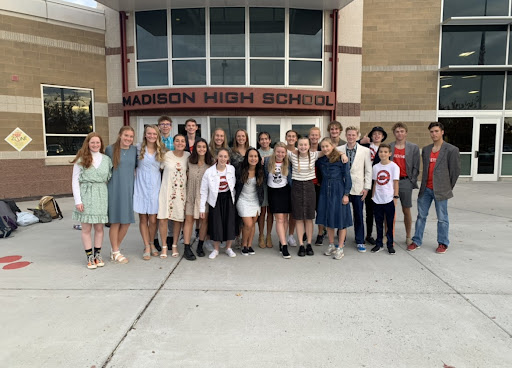 This year the Madison Cross country team had an amazing season. Although the season didn't end the way they thought, five students now have the opportunity to run in the state tournament. Even though the whole team didn't make it, you can still qualify as an individual. One of the five was Junior Rebekah Kinghorn. 
"I'm super sad this year because we are not taking the whole team, but I am super excited that I get to compete still," Kinghorn said. 
For many sports, there is a lot of preparation that goes into the season including cross-country. They practice everyday with the hope of making it to state. 
"Most of the preparation was done throughout the season so it's pretty much all done now. We just kind of show up to practice so we can run well in the race," Kinghorn said. 
The few runners will be going to Boise for the state tournament and there are some things that change when traveling for a race.  
"Boise has a lower altitude than Rexburg, so it will be super fun to run. It will just help with breathing during the races," Kinghorn said.