Just Keep Swimming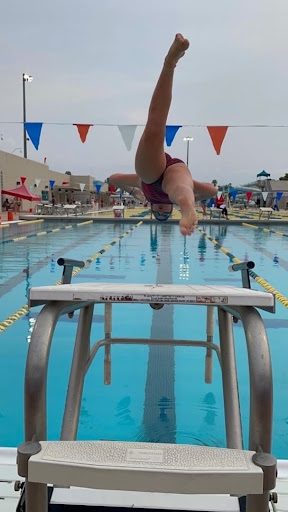 The MHS swim team is headed to districts with a good chance at state as well. MHS recently got their own swim team making them eager to show everyone what they have to prove. Senior Emma Waldron and Senior Sam Hopkins are excited to show what they have been practicing for months.
"This week we have slowed down and have done less yards to prepare for the upcoming meet," Hopkins said.
Waldron loves all the changes that were made this year for her and her team.
"I love having our own team and being able to practice at BYU-I during school," Waldron said.
A lot of preparation goes into swimming especially when prepping for a meet. Preparing both mentally and physically is super crucial.
"This year to prepare for districts I have been focused on being positive to myself since it will be my last time. No matter what happens I want to be proud of what I have accomplished," Hopkins said.
The swim team has practiced as much as they can and all that is left is to do their best at districts.
"I love diving off the blocks, you can feel the adrenaline rushing through your body and swimming as fast as you can till there is nothing left," Hopkins said.