Girls Basketball Team Prepares for the Upcoming Season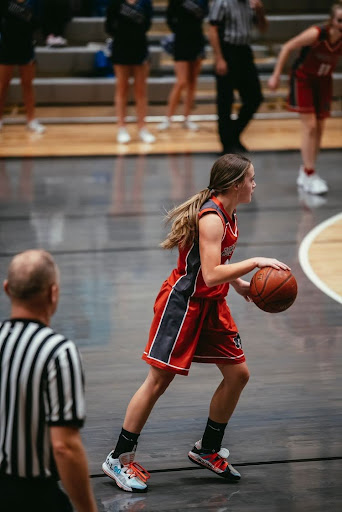 The Madison girls basketball team has been working in the off season to come back and do better than ever. Junior Charli Cook has been on the Madison team for the past two years and is preparing for a third. 
"We have been having open gyms every week and the school opens the weight room on the other days so the girls can go workout. Then we also have a fall club season for the girls that can and we go play around in different tournaments," Cook said. 
With doing all of this in the off season, the girls basketball team is hoping to do even better this year. Junior Whitney Mackenzie has a couple predictions for the upcoming season. 
"This year I think that our team will do pretty well. We have four returning varsity players and we are all working hard to get prepared for this season. We have new coaches and new plays that we have been working on this summer and at open gyms," Mackenzie said. 
The girls team had a record with ten wins and twelve losses last year and is hoping to do even better. 
 "This year is a new start for Madison girls basketball and I think we will have a great season," Mackenzie said.