Tik Tok Substitute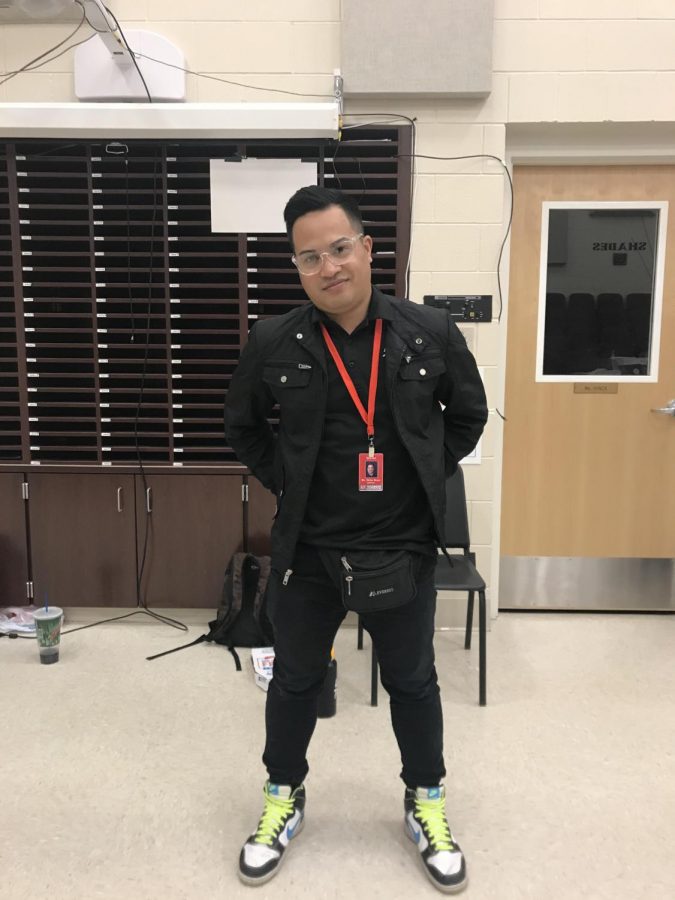 Elli Thayne and Hannah Burrell
March 13, 2020
Teacher, dancer, and Tik Tok enthusiast. Kioa Delos Reyes is doing more than necessary to help his students succeed and helps them enjoy learning by creating a fun atmosphere at MHS.
Although Reyes is a good dancer now, it wasn't always that way.
"I didn't start dancing until after high school. I went to my senior prom and got pushed into the dance floor and I didn't know how to dance, so that really embarrassed me…it kind of made me want to dance," Reyes said.
Since then, Reyes has been able to dance with many other people including 'The Jabbawockeez'. He has been able to choreograph his own dances and teaches other people how to dance.
"When I came up here, I learned how to choreograph and when I finished my first year here, I went back home and created some choreography and taught it to my friends and we made our own dance crew…it was all just me getting embarrassed at a dance and asking friends how I could get better," Reyes said.
Since working at MHS, Reyes has had students that have found out about his Tik Tok and he doesn't mind that they watch them.
"I don't mind my students watching my Tik Toks. I like to create content that's funny and enjoyable, so whether it's a high school student or a 90-year-old grandma, whoever that can enjoy my content, I hope they leave with a sense of happiness, joy, or laughter," Reyes said.
Reyes loves dancing and he feels like it is a great way that he can express himself. He believes that as we live in a world of technology our creativity can be lost, but he believes that dancing is a way to bring creativity back into our world. 
"We live in a world of technology, all of our answers are answered by a click of a button and dance lets me express myself where in a way normal alternatives can't," Reyes said.
Reyes is supportive of his students and hopes to make the world a better place through creativity and passion.
"I believe that everyone here can achieve greatness, and I want to be a part of that road for them and I would love to help them," Reyes said.