Madison Takes a Win in Their Final Home Game of the Season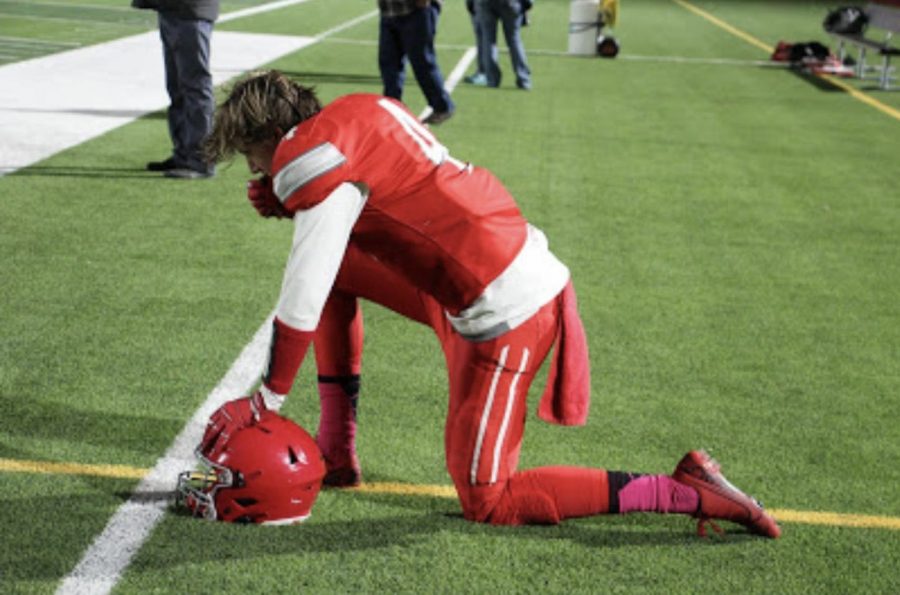 Kailani DeGraw and Hilton Bates
October 19, 2019
Madison Bobcats lead the final home game on senior night against the Highland Rams this Friday. It was a close game, the final score was 18-15 Bobcats.
"Our goals for our offensive line were to try to get 200 yards rushing, keep our linebackers out of A-gaps, and run the ball really well," Coach Justin Mumm said.
Madison started off the first quarter with a 21 yard run from Ryan Winfree(10) into the end-zone. The field goal kick from Andrew WIlliams(93) was missed. Highland scored 2 safety points, bringing the score to 6-2 Bobcats at the end of the first quarter.
Madison's Ryan Winfree scored another touchdown in the second quarter. The two-point conversion from Easton Cordero(2) to Dawson Wills(4) was incomplete. Easton then ran a 1 yard touchdown in the third quarter and Andrew Williams'(93) kick to the field goal was blocked, bringing the score to 18-8 Bobcats.
"It's hard sometimes to keep the energy going like sometimes, I'll make a mistake I'll throw an interception you know I gotta stay positive you know keep my team positive. Sometimes when I am down my line and my team they step it up and they help me," Quarterback Easton Cordero said.
Highlands' Kaleb Demuzio ran two yards into the end-zone for the touchdown. The field goal kick from Ian Hershey was fantastic. Madison was able to persevere and take the win with a final score of 18-15.
"We got one more regular season game against Thunder Ridge, and if we win we'll be able to make it to the play-offs and then after that its elimination and we'll go until we lose, but we'll win it all," Cordero said.