Fundraiser for Brody and Caleb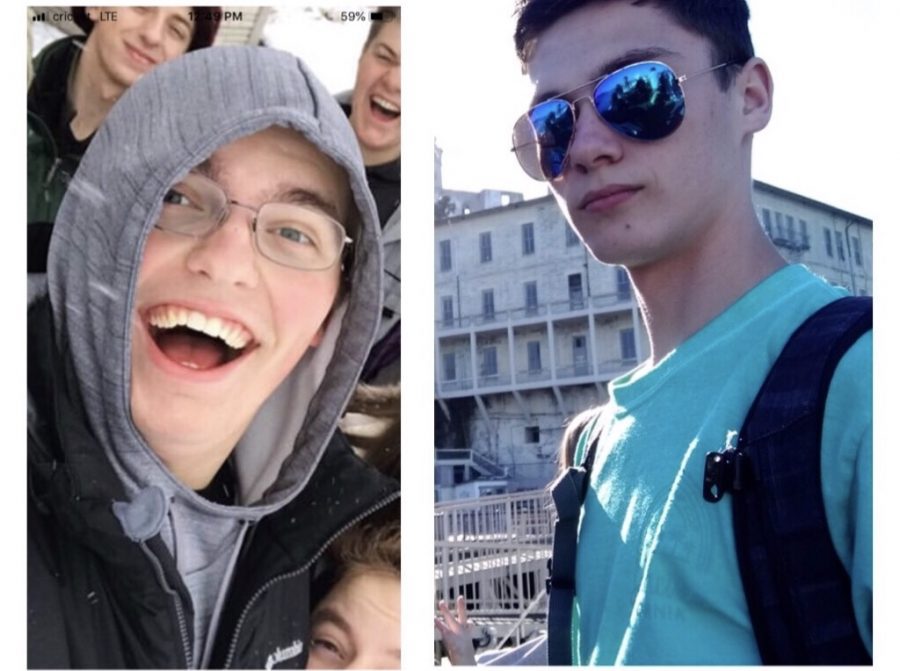 Alex Rasmussen, Parker McKane, Reporter
April 22, 2019
Recently, MHS Seniors Brody Mecham and Caleb Haacke were involved in a wreck that caused a totaled car, broken ribs, stitches, and staples.
Juniors Carly Allphin and Beth Corpany decided to take initiative and raise money for their friends' families to help with hospital bills.
"We are in the middle of setting up a GoFundMe, I named it Brody and Caleb's Fundraiser," Allphin said. (Link: Gf.me/u/r7wbtt )
The idea to make a fundraiser for Mecham and Haacke was mutual, they both saw the need for extra help from the community.
"It was both of us. It started out by just making gifts for them but then we exceeded our  goal by a lot. Just in first hour we got $10 extra and we decided that the extra money could go to medical bills. Then it blew up from there," Corpany said.
Some of the money raised will go towards buying new clothes for the victims.
"The original goal was $50 to get them new clothes, their clothes were ruined in the crash. Brody's favorite hoodie was ruined, and we want to also use the money for food and stuff," Allphin said.
The school has been very helpful in raising money so far, with a total of $250 raised so far.
"On the first day, we collected almost $80 just around school," Corpany said.
If the goal for the GoFundMe is reached, it would help tremendously.
"On the GoFundMe the goal says $1000, which is pretty ambitious. If it's possible to hand each of the families $500 it would really help, especially with medical bills," Corpany said.
Caleb Haacke was in the passenger seat of the Honda that Brody was driving.
"He's in better condition than Brody, but he's still kind of loopy. His injuries were bloodier, but they were more external. He has 32 staples around his head," Allphin said.
Brody Mecham was driving when they got T-boned, and he took quite a hit.
"Brody will take longer to heal. He has a few broken ribs and a punctured lung, luckily, that has already healed. He had some stitches on his face. They both have pretty major concussions," Allphin said.
The wreck happened on Friday around 4:00 near Mecham's house.
"I didn't hear about it until Sunday. I asked Brody to give me a ride to a mission homecoming at the church, and then his dad replied and was like 'You must not have heard, Brody is in the hospital,' We were both pretty upset, it was emotional," Corpany said.