Madison's Cross Country Athlete Signs with USU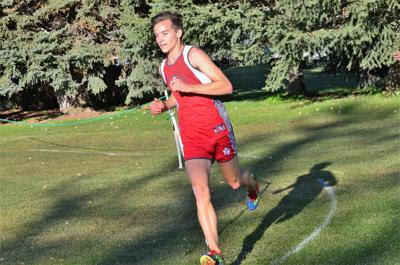 Chance Sleight, Reporter
April 17, 2019
Hang on for a minute...we're trying to find some more stories you might like.
With many athletes in high school, few of them get scholarships for their sport. Getting athletic scholarships for high school athletes is only about a 2 percent chance. That means getting a scholarship is very hard, but for Senior Spencer Stutz, it was not a hard challenge.
"The summer before my senior year, I knew I wanted to run in college. So I reached out to the coach at Utah State, Artie Gulden, and asked him some questions about how I would be available for athletic money," Stutz said.
Getting these scholarships are challenging and require a lot of hard work.
"He told me that if I ran top three at State this cross country season then I would be available for that athletic money, so I trained really hard. I went for it and placed second at State. So then I went and talked to Utah State and they offered me an athletic scholarship," Stutz said.
The scholarship gives a lot of money to help with paying most of the basic things that college requires.
"This scholarship covers the rest of my tuition that the academic scholarship didn't. Like books, fees, and everything but housing," Stutz said.
Even after all that the scholarship covers, it also covers athletic clothing for running.
"Utah State has a Nike deal, so I will get some free Nike gear," Stutz said. "Everything for running: shoes, shorts, shirts, jackets, hats, etc."