Let's Get Hyped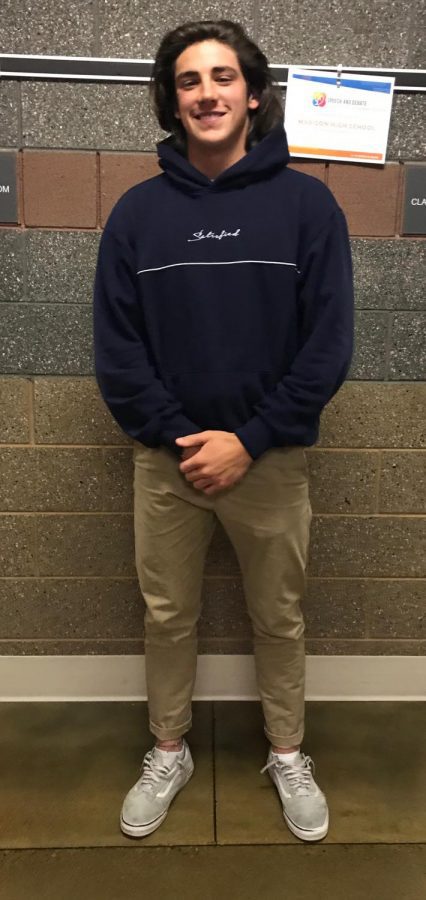 Lyndie Hansen, Reporter
April 15, 2019
Our student body is excited and ready to get their hands on making the school louder with so much more excitement for next year. With the help of our students and teachers, we have found 6 people to help make the school more enjoyable for next year.
Running for Senior Student Body President is Easton Cordero. He has great ideas to make everything better here at Madison.
"I'm going to try and change the environment at school. I'm going to make dances better so we can get more people into the dancing. I want to try and start some type of rave next year to get everyone hyped and excited to graduate," Cordero said. "I believe that these changes will make the school much better, I wouldn't want to do anything that would make the school worse." 
Cordero has the students of MHS in his best interest and he knows what will make this school better. He wants everyone to enjoy coming to school in the mornings and make the new Seniors ready to have a fun last year.  
"The reason I ran for president is to help make a change for the students and to hopefully be a role model for people. My advice to the next person to run for Senior President is to just get your name out there when your'e running so people know who you are," Cordero said.      
Even though Cordero has a lot of energy, he needs help with getting students loud at games and other school events. Future Vice President Eric South wants to help out as much as he can with helping raise the excitement of being a Senior next year.
"I want to hopefully make high school more fun and to enjoy the experience. I think being Vice President would be fun to help the school and it's a good experience. My advice to the new Vice President is just go with what the school would want you to do and go with it," South said.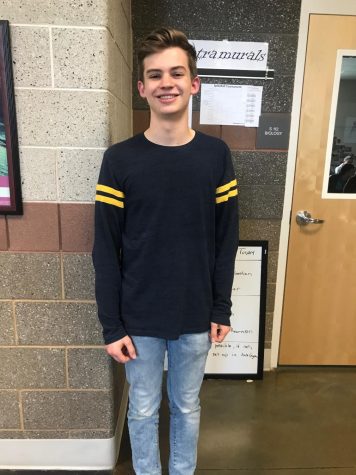 Kayson Burrell is our next Senior Spirit Leader and is bringing all his energy with him.  
"I want the students to have a lot of fun and everything is going to be better and more hyped. I think these changes are going to help the students get louder and more excited," Burrell said.
Burrell is hoping to be a great spirit leader with all of his energy.
"Mr. President Easton came up to me and said, 'Hey you want to run with me?' and I said, 'Yeah what am I running for?' and Easton said, 'Spirit Leader,' I said alright and here I am. The best advice for the next Spirit Leader is just get hyped and make lots of posters to get your name out there," Burrell said.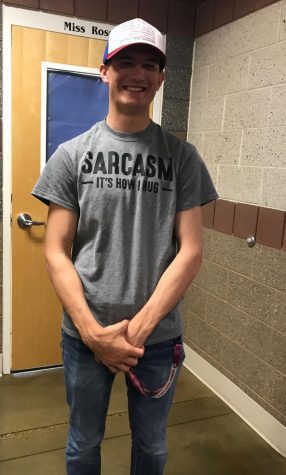 Our Madisonian is Matthew Snellgrove and he wants to help bring a happy atmosphere and bring everyone closer.
"I want to help the school and make it a better place for the new students coming from the MJHS. I ran because this year in Junior Vice President and it was fun but this position I want to help people united and closer through games and activities. My advice for the next Madisonian would be make sure you can lift the spirits of the school," Snelgrove said.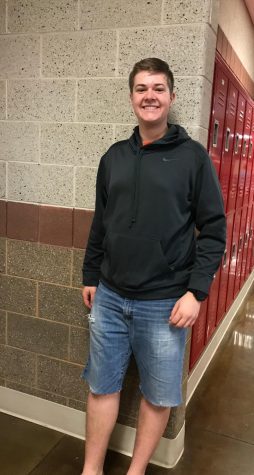 Spencer Pickering is our new Historian with lots of inspiring thoughts for the students. Even with all their classes and responsibilities they have little time to prepare all of them have a zero hour class that they take to make decisions together.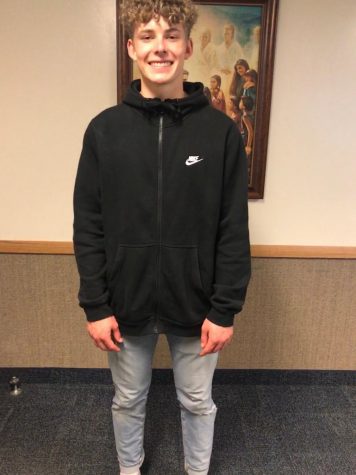 "I want to take what the other student councils have done and help improve the new student council. I'm going to be recording everything to help make changes. It was honestly a last minute thing. Easton and Eric were wanting me to run with them so I decided to be Historian. I'm excited to work with the other student bodies and all the juniors, seniors, and sophomores. My advice for the next historian would be do a good job and do you best and enjoy the job you're given," Pickering said.
Each one of these people have a big influence on each other they are all friends who got them into the student body. Madeline Gee is our new Secretary she has good ideas to bring up to the other students.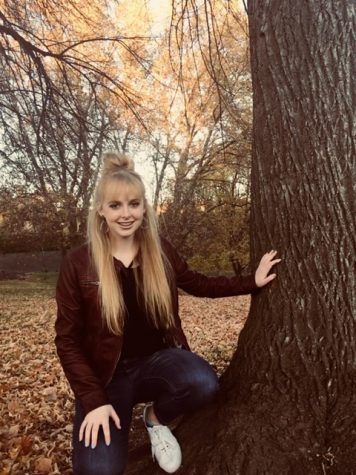 "I'm excited to help with all the decisions that are going to come up. Next year I want to help make this school better and make the students happier. Being secretary is a really good way to get involved with everything going on it our school. My advice the the next person to be secretary is to just work hard and put your all in it," Gee said.