The Newest Addition of the Marvel Cinematic Universe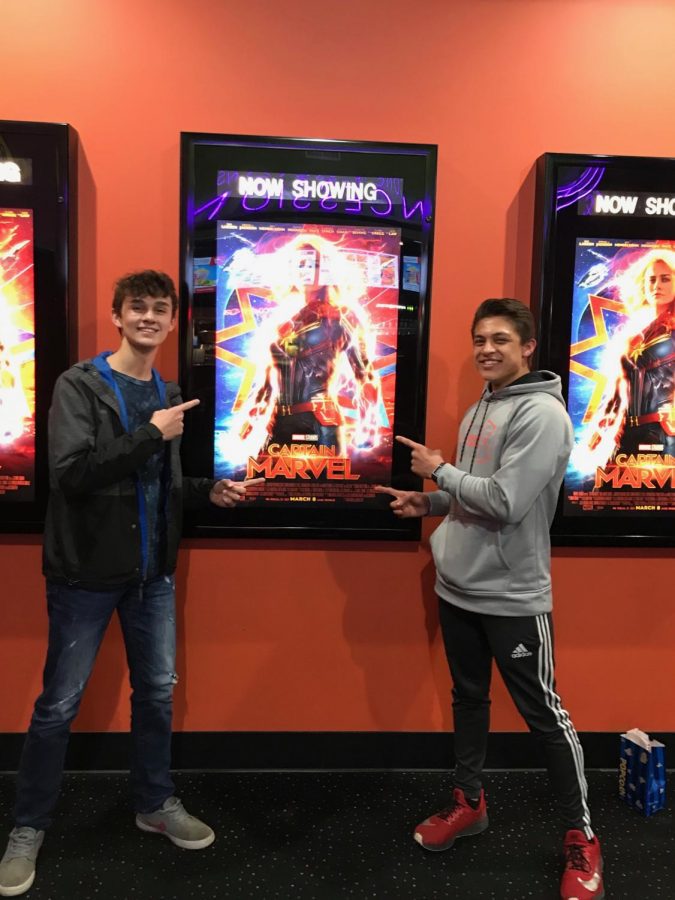 Alex Rasmussen, Chance Sleight, Reporter
March 18, 2019
With every single Marvel Movie earning anywhere from $20 million to $200 million on opening weekend, they have proven to be very popular.
Captain Marvel came to theaters recently, and many students at MHS have mixed feelings on it. Senior Kyler Goodman has both opinions.
"I liked how it was similar to all of the rest of the Marvel movies. It tied in a lot of things and explained things from other movies, and I'm a big fan of Marvel," Goodman said.
Even though students like the movie, there are usually always downsides.
"I wish they would have explained Captain Marvel's backstory a little more; but I think they did an okay job," Goodman said.
The Marvel movies all tie together in the Marvel Universe, and many students found connections between them.
"There was an after credit scene that pointed it out. Half of the universe is dead, because this scene takes place after Infinity War. The Avengers have Captain Marvel's pager that Nick Fury had, and it turns off, they don't know what happened. They are trying to get it to work again, and Captain Marvel pops out of nowhere and asks 'Where's Fury?'" Goodman said.
Captain Marvel also gave insights to many character's pasts, such as Nick Fury. Sophomore Chandler Clairidge had his opinion on Nick Fury's past.
"I think it had a really good storyline to it and how it introduced Fury's past and how he worked his way up S.H.I.E.L.D.," Clairidge said.
Plot twists are essential to keep an audience's attention, and Captain Marvel was full of them.
"When [Captain Marvel] was on another planet that she was working for, the plot twisted into them being the bad guys, and the bad guys that she was fighting being the good guys," Clairidge said.
After seeing Captain Marvel, senior Jared Coray noticed a difference compared to other Marvel Movies.
"I really liked [Captain Marvel], although it felt more like a Star Wars movie to me because of the fighting and flight scenes," Coray said.
Compared to DC movies, Marvel movies are known to be funnier and more lighthearted.
"It was more serious than Guardians of the Galaxy and Thor Ragnarok, but funnier than Infinity War," Goodman said.