Super Bowl 2019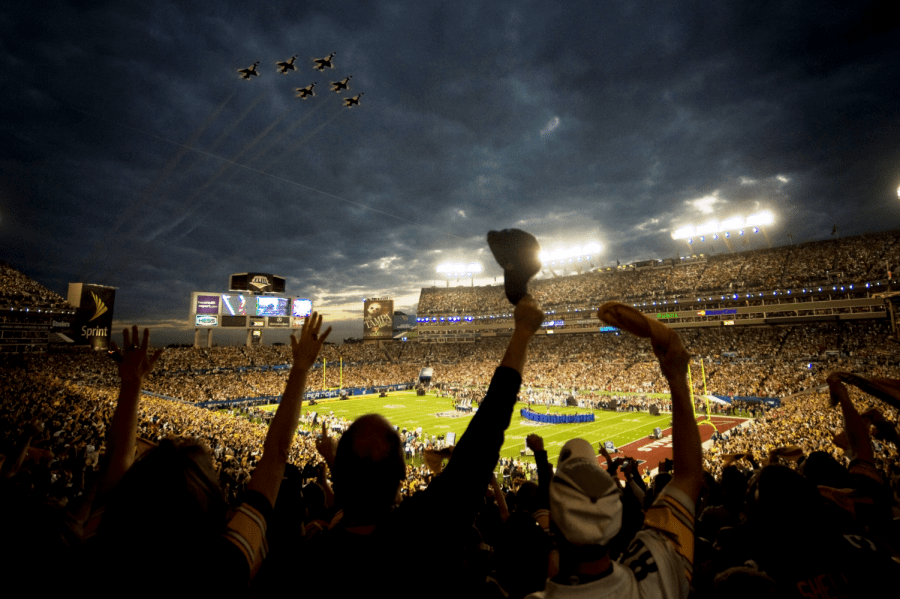 Madilynn McNair, Shelby Allen, Mason Olsen, and Anni Gardner
February 1, 2019
Championship Games
Although many teams played their hearts out to end up in the championship games this year to have a chance at the Super Bowl, only 4 of them made it. Those teams were the Rams, Saints, Chiefs, and Patriots.
A lot of people were surprised to see the Rams beat the Saints because the Saints had won the other 2 games earlier that season. In fact, during their preseason game, the Saints beat the Rams 28-0. However, they trained hard all season to make it to the NFL Conference Championship game, where they beat the Saints 26-23. 
While the Rams vs. Saints game was a surprise to many, the Patriots vs. Chiefs game had a lot of fans at the edge of their seats. With the Patriots down by 3, Tom Brady led his team into overtime where they then beat the Saints in a 37-31 victory. While a lot of Chiefs fans were upset with this, many Patriots fans were filled with relief.  
Now onto the Superbowl! The game will be held at the Mercedes-Benz Stadium in Atlanta on Sunday, February 3, 2019, with kickoff time at 6:30 pm ET. Who will win?
Who is predicted to win the Super Bowl?
This upcoming super bowl is one of the most legendary games that will ever take place. No matter what team wins, history will be made. Many people are predicting that this game will be a close one. The popular vote to win is the Rams, but in the end, the Patriots are predicted to come out on top. A lot of estimated scores online end up looking like 31-28. We asked students at MHS who they wanted to win.
"Rams all the way, Rams, Rams, Rams. I've just been a diehard fan my whole life. They've never failed me. Win or lose, I just know that they tried their hardest," senior Maddie Townsend said. 
Many students have their reasons to why they think the Rams or Patriots will win.
"I think the Patriots are going to win the Super Bowl. They just have a better selection of players all across the board and Tom Brady, you know, he's the greatest of all time. I don't think the Rams quarterback has the skill to pull it off," said Senior Bret Bagley.
While there are many diehard football fans in our school, but there are also people who think there are better things to focus your time on.
 "Honestly I don't even know who's playing. It's always the Sunday right next to my birthday so I get a lot of presents because everybody gets together for the Superbowl," senior Kari Koon said. 
Super Bowl Ads
It's easy to agree that a huge part of the Super Bowl is the advertisements. They are so popular that for some, it's the only reason why they even watch the event every year. But whether you watch it for the ads, the game, or the halftime entertainment, everyone has their favorite commercials.
"I always love the Doritos commercials, but last year's Tide ads were way fun," said Junior Mason Brizzee 
But not all Super Bowl ads are so loved by their audience. Sophomore Ashley Dredge shares her opinions on such ads.
"Sometimes they're stupid, like the PuppyMonkeyBaby one. I don't really have a favorite, I watch it for the game," said Dredge.
Junior Cameron Maurino has a different reason for watching the Super Bowl each year.
"The past few years the ads haven't been the best…but yeah I definitely watch it for the ads," said Maurino.
The Halftime Show
The halftime show holds an iconic legacy. 111.3 million people tune in every year to watch the game and glamorous performances. This year, Maroon 5 and Travis Scott have accepted the invitation to perform, and Maroon 5 has received major backlash for it. A popular petition was signed by more than 100,000 people encouraging the band to drop the gig. Junior Emilee Cheney has an opinion unlike many.
"I this Maroon 5 is super great and I'm excited for them to perform, it seems like there's controversy every year anyway," said Cheney.
Most students at MHS seem to like Maroon 5 and the halftime show all together. Senior Elliana Miller believes the halftime show is her favorite part.
"They put a lot of thought into this to try and entertain people, but it's gotten a lot more political than I would have liked," said Miller
Along with hate, they're also receiving crazy political pressure. The controversy surrounding kneeling during the national anthem is affecting the superbowl, and not in a good way. Maroon 5 doesn't seem to be backing down, and Junior McKayla Price cannot wait:
"I love Maroon 5 so much. I'm going through a phase where I only listen to them because I'm obsessed!" Price said.