Not Your Average Cinderella Story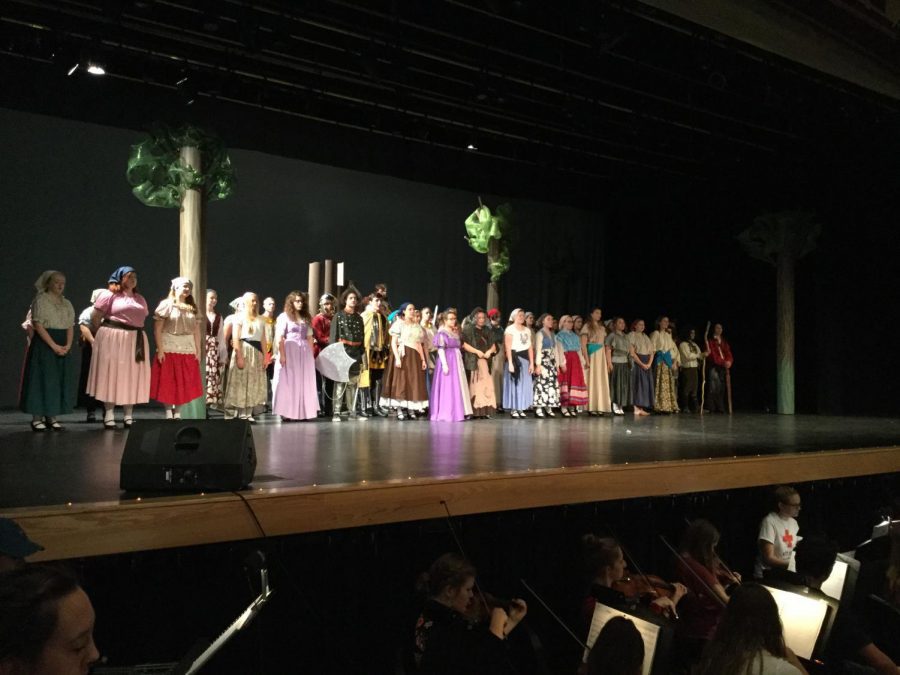 Jared Miskin, reporter
November 7, 2018
Every year, drama students and faculty put on their favorite kind of production; a musical. This year they are putting on the Broadway production of Cinderella.
"Whenever someone hears that we're doing the musical Cinderella, they always assume it's the old Cinderella that you know. All they really know is that she loses her shoe and he finds her again, but it's not the Cinderella you know," said Senior Eliza Hibbard, main female lead in the play. "It's a deeper, more fun story."
Not only is the plot different, but it differs with the other versions of Cinderella in other ways.
"It has new songs and new characters that I think people will like," Senior Henry Christopherson said, "it looks so cool, we got some great dance numbers, amazing singers and it's really funny in general, too."
The play members are excited to perform their show for the public.
"The chorus for this play is one of the best we've ever had," said Junior CJ Rawlins, who plays Jean Michel, a major character in the play. "They really blend well together, they're really powerful, they all want to sing, they all love to sing, and they all are great at singing."
All play members are inviting everybody to see the final product of Cinderella.
"The cast works very hard and we're dedicated to this musical so when people come it just makes us so happy about it," said Hibbard.
It opens November 8th, opening night, and it goes to November 12th.
"Get out, be part of all the events in the school. Whether it be sports, arts, band concerts, orchestra concerts, plays, musicals. There are always a bunch of things you can go to," said Rawlins. "There are some really cool things that you may not see anywhere else."