Lady Bobcats Ready to Play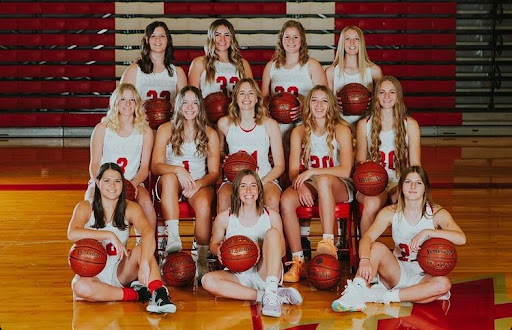 The Girls Basketball team has been hard at work. Most of these girls have been playing together since they were little and have become very close friends. What makes this year especially exciting is a new coach, Luke Sutton. 
"I feel like you can tell he wants to improve the program. He makes sure that we know that everyone's role is just as important as anyone else's," Sophomore Roxie Backstien said. 
Junior Whitney Makenzie has been playing basketball for ten years and has high hopes for upcoming games.
"We are overall doing pretty well with hopes to come back from Christmas break and get some wins," Mackenzie said. 
Senior Whitney Wasden shares what her goal is for her last basketball season.
"To be the best we can be and to leave it all on the court," Wasden said.