Upcoming Volleyball State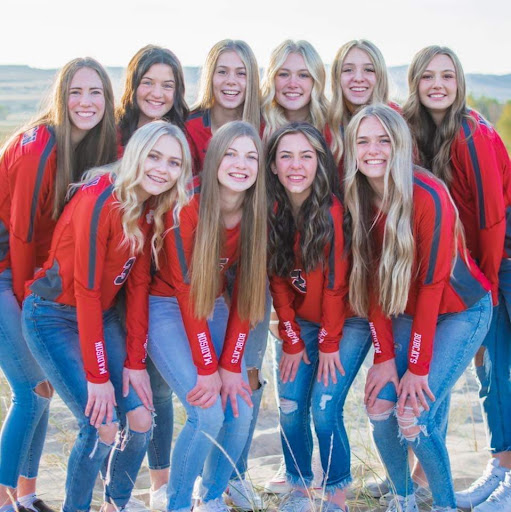 The MHS Varsity Volleyball team is headed to state after they won districts. State will be held in Coeur d'Alene, Idaho on Friday, October 29th, and Saturday, October 30th.
"We went into district as a one seed and we hosted districts here at Madison and we beat Idaho Falls on Tuesday. On Thursday we beat Thunder Ridge putting us into the championships so we were going to state automatically. Then we won our district game," Junior Maddilyn Wilcox said.
They won their game against Idaho Falls and Thunder Ridge which put them into the championships. They leave Thursday morning for state so they can practice and warm-up for their first game.
"We will leave Thursday morning and practice down in Coeur d'Alene. Then we will play our first game Friday morning agains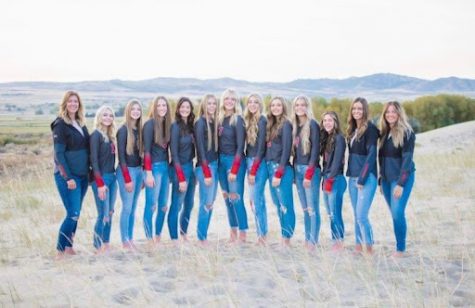 t Mountain view," Wilcox said.
Their first game will be against Mountain View on Friday morning. Wilcox thinks that they have a good chance at winning because of their team chemistry. 
"I am really excited because this year I think we have a really good team chemistry and everyone does their jobs so I think we have a really good shot at winning it this year," Wilcox said.
When everyone does their job right it improves their chance of winning. The big teams and competition at state is a big reason why Junior Adalyn Grover is excited to go.
"I'm excited to play the big teams and see bigger competition and it's fun to hang out with the team," Junior Adalyn Grover said.