Club Soccer at MHS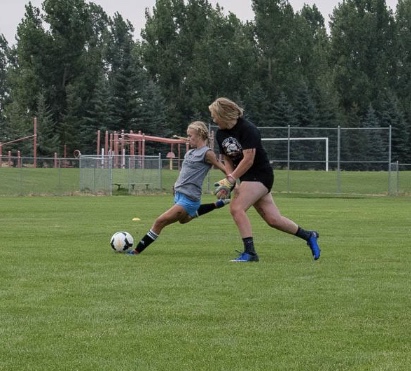 Ali Dummar, Reporter
April 10, 2019
Hang on for a minute...we're trying to find some more stories you might like.
Spring soccer brings many good games, but for some players it's too easy. Utah is one of many good soccer teams in the Western States. Five girls from Rexburg are able to compete in Utah to see how they do against bigger, better, and stronger teams. Five girls from Madison play on a Premier one team which is the best league for club soccer.
The girls really enjoy the competition that they get from playing in a different state.
"It is a lot better in Utah because their programs are more developed and there is a lot more opportunities," Junior Julia Williams said.
They get lots of opportunities to play college soccer while playing on the Premier one league.
"At the level we are playing at we get a lot of recognition so that helps to have coaches come to our games," Junior Annalise Brunson said.
Club soccer is a very popular sport in Utah many girls participate.
"A lot of girls play soccer in Utah because they enjoy the game just like me and all the players on my team," Junior Hannah Bolingbroke said.