We Tell Stories: Journalism Students go to Chicago
Hang on for a minute...we're trying to find some more stories you might like.
Communication students, as well as teachers from MHS, had the opportunity to spend a few days in Chicago, Illinois to attend the JEA National Journalism Convention. The students attended leadership classes as well as meetings where they discussed how to better their skills in each of their fields.
"We learned how to make our communications program better. I went to a lot of classes on editing and leadership because I'm the yearbook editor. There were also other classes on broadcasting, writing and things like that," said Senior Lizzy Woodruff.
The students also participated in writing, yearbook and video editing competitions. Bridger Stoddard, Michael Brugger, Adael Ashment, and Bridger Allen all won awards for their work.
"We had a contest in which we got a package of videos and we had to edit them to portray a story. Mine was about the traffic in Chicago. I won the "excellence" award. It was awesome," said Junior Bridger Allen.
While they weren't in class, the students explored the city and took pictures. They also went to watch the Chicago Bulls play the Houston Rockets and visit the Shedd Aquarium.
"We got to watch James Harden take on the Bulls. James Harden is one of my favorite players so that was r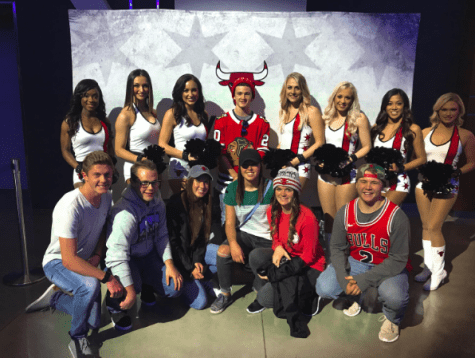 eally fun to watch. They didn't have the best game but it was still fun," said Senior Tyler Jones.