How Soon Is Too Soon?
Hang on for a minute...we're trying to find some more stories you might like.
With the Sweethearts dance coming up students are asking to get dates. This dance is girls choice. Timing is important for getting a date.
Students at MHS took a survey asking "how soon is too soon to ask someone to the dance?"
The options on the survey were before Winter Formal, before Christmas break, and after Christmas break.
The survey concluded that before winter formal was too soon to ask someone to the Sweethearts dance.
46% of students voted before Winter Formal
25% of students voted before Christmas break
29% of students voted after Christmas break
According to the students if you are someone who asked before Christmas break you asked too soon.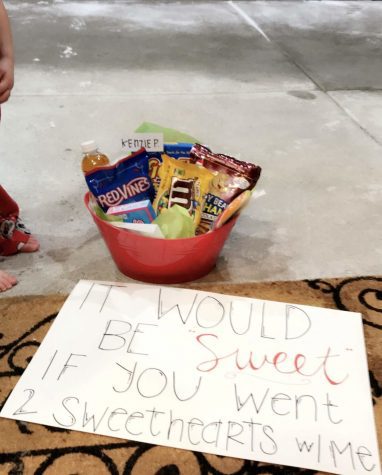 [Hunter Lewis getting asked to the dance]