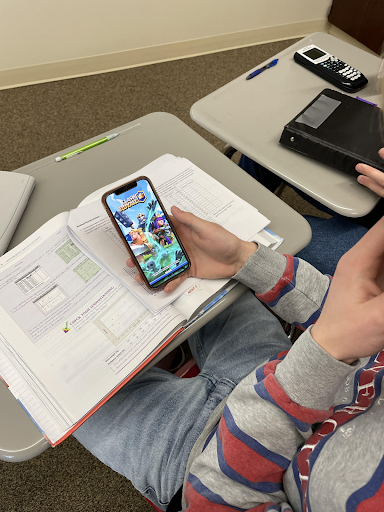 Brooklyn Dobson
Everyday MHS students go to class and do their work but what do they do when they're done?
"When I get done with my homework in class I watch Outer Banks or other shows on my phone," Senior Brooke Stoeber said.
Watching a show is great if you have a lot of time left but when you don't, Senior Brielle Barney knows what to do.
"I usually like to look at memes when I'm done, it makes it go by quicker," Barney said.
Students do a lot of other things when they're done like talking to friends but what are some good games to play?
"Clash Royale is fun and I get to play with my friends and talk about it with my homies, I play it when I get done with my homework," Senior Benny Williams said.
A lot of students play games on their phones so why can't teachers join in on the fun? MHS economics teacher Mr. Wills likes to play Retro Bowl in his spare time.
"I like that it's old school fun and reminds me of the games I used to play as a kid," Wills said.