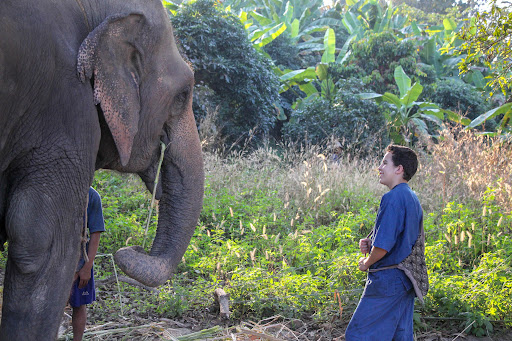 Courtesy Photo
The thought of suddenly leaving your home and moving to a new country can be intimidating and scary, but Senior Jared Hammond and his family moved to Thailand for 3 years.
"I grew up here in Rexburg, Idaho and I moved to Thailand at the end of 8th grade, lived there for 3 years, and came back just 2 months ago to start my senior year," Hammond said.
Hammond had to move because his parents were mission presidents for the Church of Jesus Christ of Latter Day Saints and were over all the humanitarian work.
"The missionary work there is going really well, and we are teaching English like crazy for free, so it's really cool to see people progress spiritually and physically as they mature through time," Hammond said.
Thailand is a lot different compared to Rexburg, Idaho including the culture, climate, and food.
"I really loved the food, it was incredible and super spicy," Hammond said. "Sometimes the climate gets really hot."
Hammond had to learn how to speak Thai when he moved there.
"I learned Thai, and it was pretty tough but after a while I figured it out," Hammond said.
Hammond's favorite part was being with the people of Thailand.
"Thai people are the best and most kind people I know. I loved being with them and being able to speak their language," Hammond said. "Everyone was so willing to help and the atmosphere of being in a place of Asia and the cultures combined with the food made such an amazing experience."
While Hammond was in Thailand, he was able to play a bunch of different sports.
"I didn't know where I was going to be academically as well as in sports, because I love sports but I was able to find a good team and play a bunch of different sports with my main being badminton," Hammond said.
Hammond worked really hard and even became a part of the varsity badminton team.
"Varsity badminton in Asia goes hard. These kids are so good at the sport, but I really put my time in and got amazing at that sport, and I was able to compete against different nations in the area. We won first in our version of state," Hammond said.
Although Hammond loved living in Thailand for 3 years, he still missed his hometown.
"I missed Rexburg because it was my home and I missed the outdoors. Coming back to Rexburg was amazing to see the wildlife again and all the beautiful things outdoors that Idaho has," Hammond said.
Hammond lived in a city of 20 million people where his area covered 3 countries.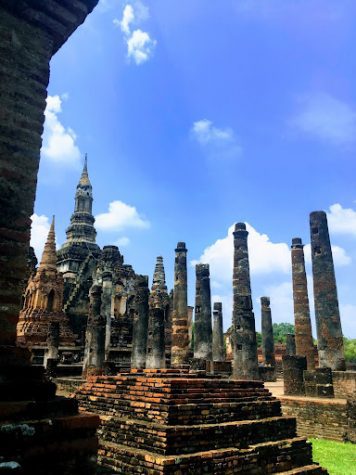 "Thailand is so pretty, I would recommend anyone to go there, to walk and ride around with elephants," Hammond said.