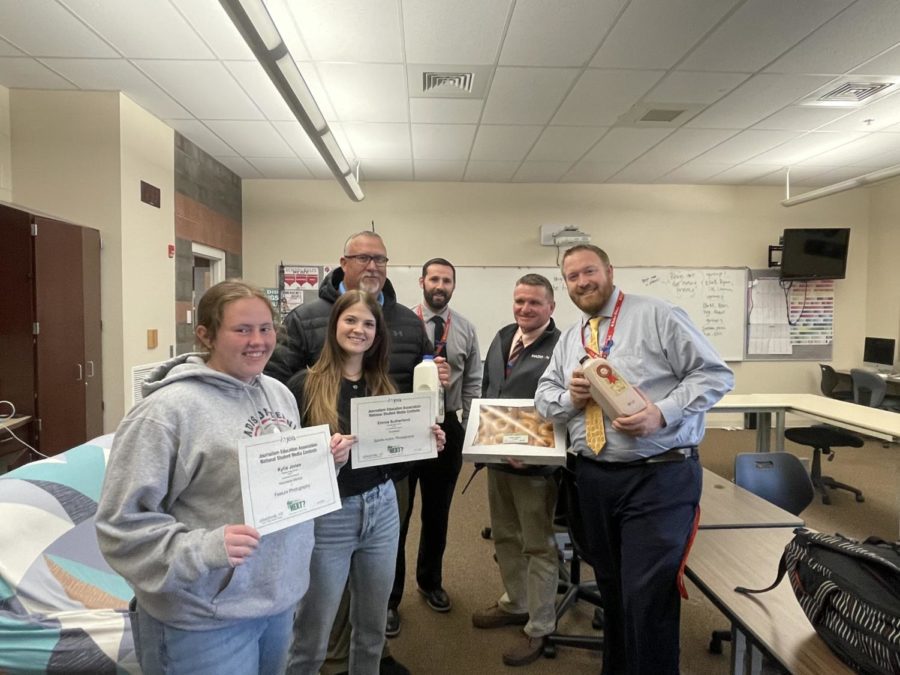 The sports teams are our pride and joy here at Madison. Though the gymnasts don't get a whole lot of attention, Charity Hepworth (12) deserves all the recognition for qualifying for the Junior Olympics. 
    "I qualified for J.O. Nationals, which is basically Junior Olympics for gymnastics. To qualify, I had to first make it to state, and then regionals. Regionals include the seven states here in the west. While I'm there, I not only had to get a certain score but also be in the top seven gymnasts. My team and I were all able to qualify, so now we get to go to nationals to represent our region. I definitely cried when I found out I was going to go," Hepworth said. 
    Our athletes are all very achieving, but what about the kids who succeed in the Journalism field? Our photographers, Kylie Jones (11) and Emma Sutherland (11) got honorable and excellent rankings in the national JEA competition.
"For the competition, I had to pick three photos that I've taken during the school year and write captions for them. I was kind of nervous for the competition since it was nation-wide, but I'm so happy that I was able to have this experience. It feels so good seeing all that hard work actually pay off and get recognition from high-achieving professionals," Jones (11) said. 
    Not only did our talented photographers and athletes succeed, but also Ruby Barrus (10) who qualified for the 2021 Student Reporting Labs Academy.
    "SRLA is basically a two week summer camp for working on broadcasting stuff. To apply, I had to make a video and write a 250 word essay on why I wanted to be a part of the program. It's a nation-wide program and I made it! There are a lot of professionals from PBS and other places who teach us about what they do in their job so we get a feel about what it would be like working in broadcasting, " Barrus said.