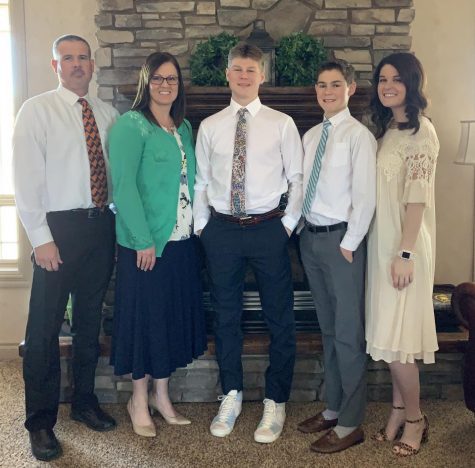 The worldwide outbreak of Covid-19 has affected millions of lives throughout the world, but today we will be talking to the Lerwill family from Rexburg, Idaho about how it is affecting their lives, and how they are trying to be safe.
"Because we have two Type 1 Diabetics in our house, we are really trying to stay home and away from people as much as possible," Janell said.
There have been many plans that have been cancelled or postponed due to the limits on how many people can be together. This is a big part of the Lerwill's lifestyle.
I was planning on having a big AAU basketball season that could help me possibly play college basketball, but I have had two tournaments and a showcase that have been cancelled.
Alex had the chance of a lifetime to go on tour with a dance team from BYU-I to New York, New Jersey, and Pennsylvania that got cancelled due to Covid-19.
"It is sad and heartbreaking because we put so much time and effort into our show already but we don't have the opportunity to share our message with others," Alex said
Aaron is an HR leader for many companies throughout the US and has had to make many changes to help their business during these hard times. 
"It has changed my daily focus at work because of how it has impacted our corporation.  We have had over 10,000 employees impacted through reduction in hours, being put on a leave of absence or being laid off because of drastic sales declines. We have had to focus on employee safety in a different way as we have changed work areas and working requirements to keep people safe and healthy," Aaron said.