Varsity Volleyball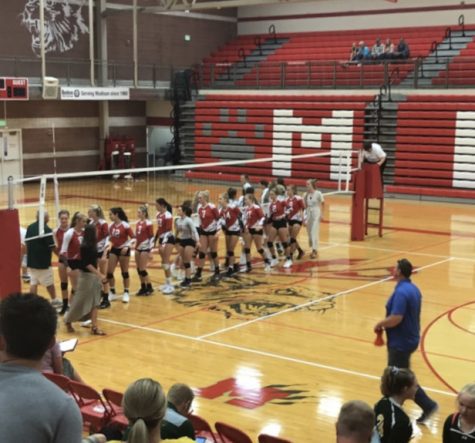 Madison's Varsity Volleyball team takes on Hillcrest and Bonneville at their first meet of the year at Madison High School Wednesday night. Conquering Hillcrest was easy, but Bonneville not so much.
"I think what we did really well on was our serving, and what we could've done better was probably just passing and defense," said Junior Blaire Gordon.
The varsity team had success beating hillcrest in two sets with ease. Bonneville was a close game losing 2-1 but, the girls know what they need to do to make a better comeback next time.
"We just have this mental block against Bonneville. We've never won so like we just have to get over that," said Junior Sidney Parker.
Even with their loss the girls played really hard especially Seniors Baylee Peterson and Macie Gordon. They had the best hits of the game and hopefully can use those epic spikes to go the extra mile next time they're up against Bonneville.