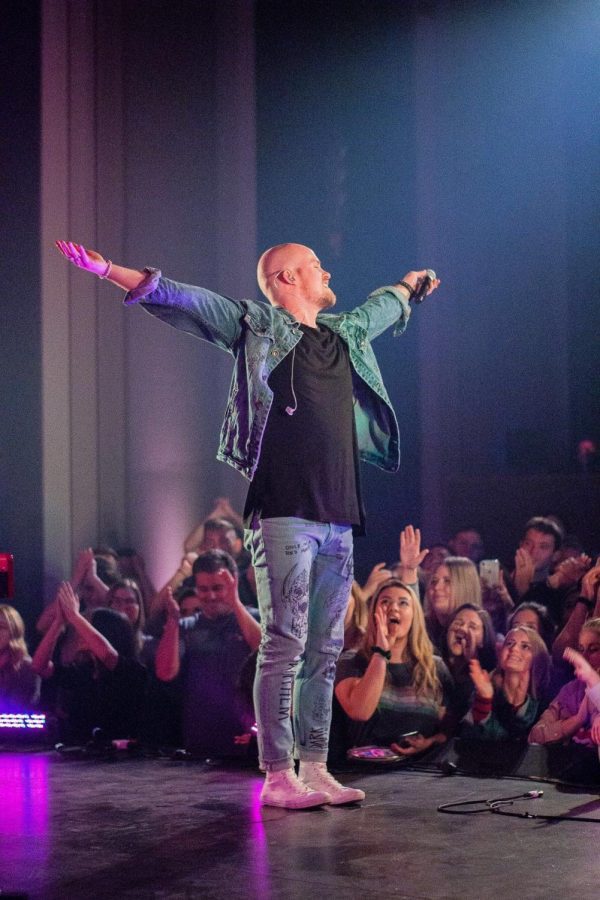 At the Romance Theatre on Saturday night, Foreign Figures performed for a live audience of more than 100 people for the last stop of their tour.
The band consists of four people; EJ Michels, Jonny Tanner, Seth Dunshee and Steve Michels. They originated in a garage in the Utah valley.
They called themselves Hideout before they changed the name to Foreign Figures.
"When Jonny came into the band, we realized we didn't have any connection to the name Hideout. We later picked up Foreign Figures and it had its own meaning attached to it, of all of us playing for all kinds of different people," EJ said.
The name Foreign Figures has more than one meaning to the members of the band, every member has their own definition of what it means to them.
"Four-ign Figures, there's four of us. Foreign Figures," EJ said.
Working with anyone always has its difficulties, especially when so much creativity and teamwork is needed to make music.
"Sometimes the personal issues come to the table and into the band, and we have to deal with them on a daily basis. As a band, it is always a struggle to keep everyone happy and to keep a good relationship. It's a hurdle that we always overcome," EJ said.
"The continual challenge is always how to harmoniously create with four people. We are all passionate about the same thing, but we will all create different things in different ways. We have learned that when you can drop your ego and be a team player even when it's hard, the best results come that way," Jonny said.
After being together for almost 5 years, Foreign Figures is starting to really come together and become refined as a band.
"I feel like, as a team, we are in such a beautiful place. We have been together for almost 5 years now. Through that, with all the challenges, we are getting very refined with our teamwork and synergy. We're hitting the studio after this last show and creating the best things that we have ever done, we are gonna make it as real and authentic as we can. We just want to make fans and reach and connect with as many people as we can," Jonny said.